Introduction
The point of human-computer contact and communication in a device is the user interface (UI).
Organizations may build products, experiences, and enterprises with the help of UX strategy.
The application's UX/UI design enhances customer happiness and the user experience, which ultimately contributes to a rise in the number of users of that particular application.
More user engagement results in more potential leads, which ultimately boosts income and brand exposure for your company. A smart UI/UX design encourages user interaction.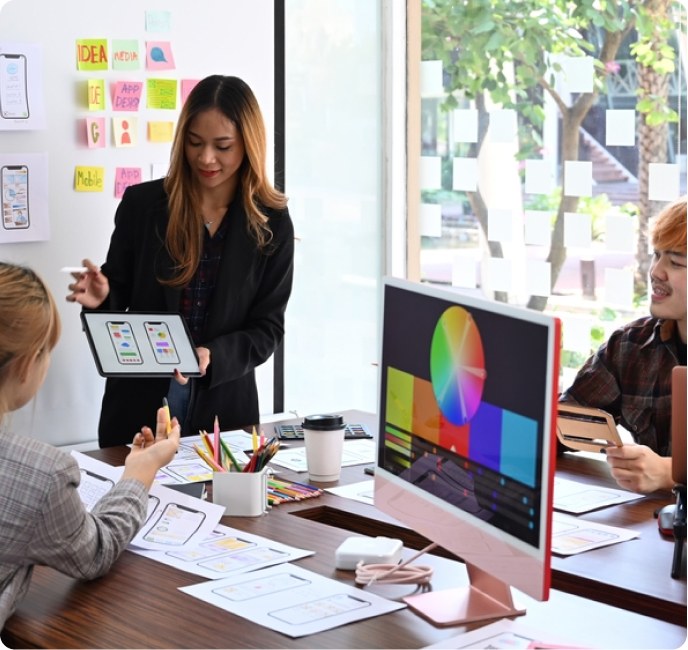 How We Work?
Investigate
Our investigation identifies all the touchpoints that a customer frequently comes in contact with while browsing through your website.
Design
Using the most professional of tools, we design the entire website for you from wireframes, layout, CTAs and the content to go into it as well.
Evaluate
We run multiple internal tests to put ourselves in the shoes of the visitors your website is going to get. Performance is tracked and comments are recorded for implementing any tweaks and changes.
Implement
After a rigorous phase of development, testing and repairing is done, we have the final version ready. Final touch-ups are made in accordance with recommendations.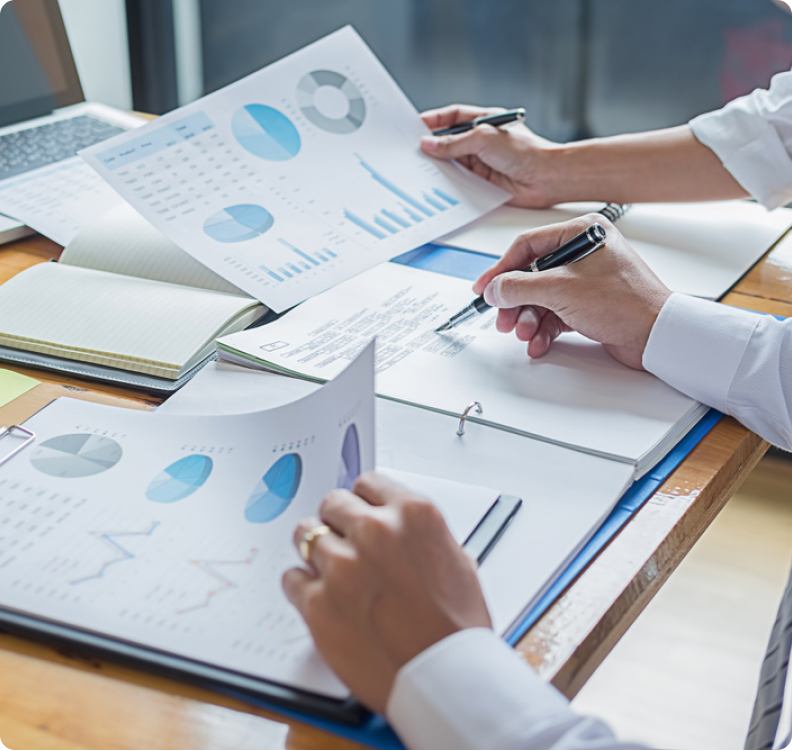 UI UX Audit
The process of evaluating the user interface of a website or mobile app is known as a UX audit, sometimes known as a usability audit. It allows you to identify the less-than-ideal components of a digital product, revealing which elements of a website or app are frustrating consumers and hindering conversions.
Benefits of our UI UX Design Services
Improve User Accessibility
GSC provides colors, fonts, animations, buttons, navigation, and typefaces as well as all main components used to maximize user accessibility.
Increase Engagement
A website design should be such that it promotes a higher-level of engagement between a brand and its audience.The trick is to place bouts of excitement throughout the website.
Increase Conversions
A website is the greatest touchpoint that a brand can use to convert visitors into leads, and leads into paying customers. Accordingly, a large number of touchpoints should be present.
Build a Community
Improve the user acquisition rate with an engaging website. A good UI UX design should be able to capture a user's attention for a significant amount of time.
Value For Money
Investing in having a good UI UX design does not require an absurd upfront investment. Yet, the monetary benefits derived over a long-term period is very significant.
Get Data Insights
An effective UI UX design can provide you with direct & indirect data about the visitors who frequent your website. Using these insights, a business can help in the personalization process.
UX Design Process
01
Analysis
Through our UX analysis we reveal details about how users are interacting with your website and points out areas that can be improved. A UX Design Audit's objective is to assess a website or app using the traits of effective UX design.
02
Interface Architecture
The business and customer intent, content strategies, navigation visualisations, and other factors are taken into consideration when developing the interface architecture. Wireframes are designed to respond to these.
03
Sketching & Wireframes
Our professional UX design team uses the latest and most conventional tools to draw rough sketches and then also the final version of the website based on previous steps. Various technical aspects are taken into account while developing the wireframes such as consistency and alignment.
04
Dynamic Prototype
Our design team or front-end development team often develops a prototype, which is a crude representation or version, of a product throughout the design phase. It is simple to make modifications during prototyping because it is a collaborative process.
05
Editing
Editing is a rather under-looked component of UX design that requires a commitment and genuine passion to improve a user's accessibility features. This is the reason our UX team is filled with people-oriented design thinkers.
UI Design Process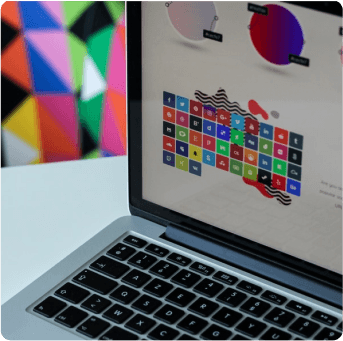 The Reference UI will make it as simple as possible for you to start your next search. It provides a preview of your Engine and configuration state, or you can build on the open source code.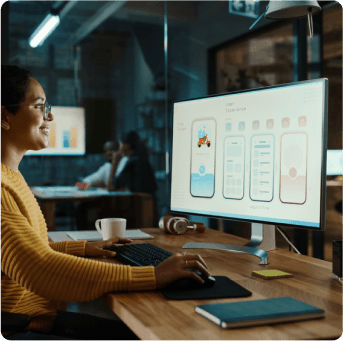 The point of human-computer contact and communication in a device is the user interface (UI). This can include desktop displays, keyboards, mouse, and other pointing devices.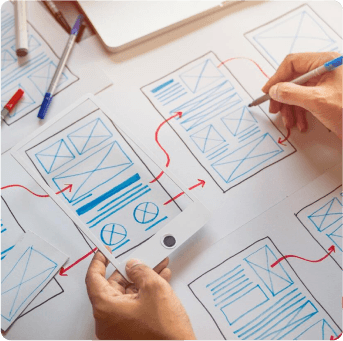 The easiest method to determine whether your ideas for UI animation will work is to prototype frequently and early on.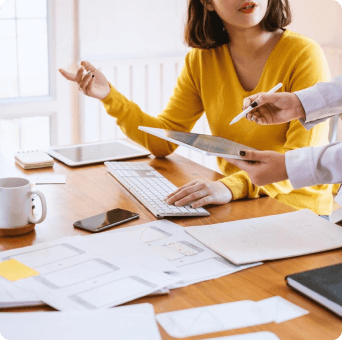 User interface elements that give users meaning and usefulness are generally included in UI kits. These typical design principles are applied to create interesting and distinctive user experiences.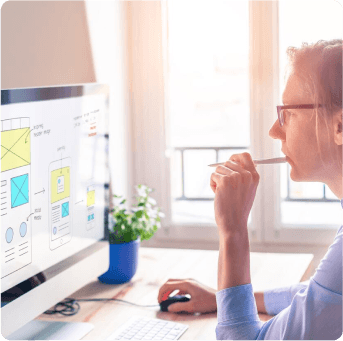 A review of the user interface (UI) is similar to an evaluation of design aspects. The objective is that the design is technically feasible and satisfies the client.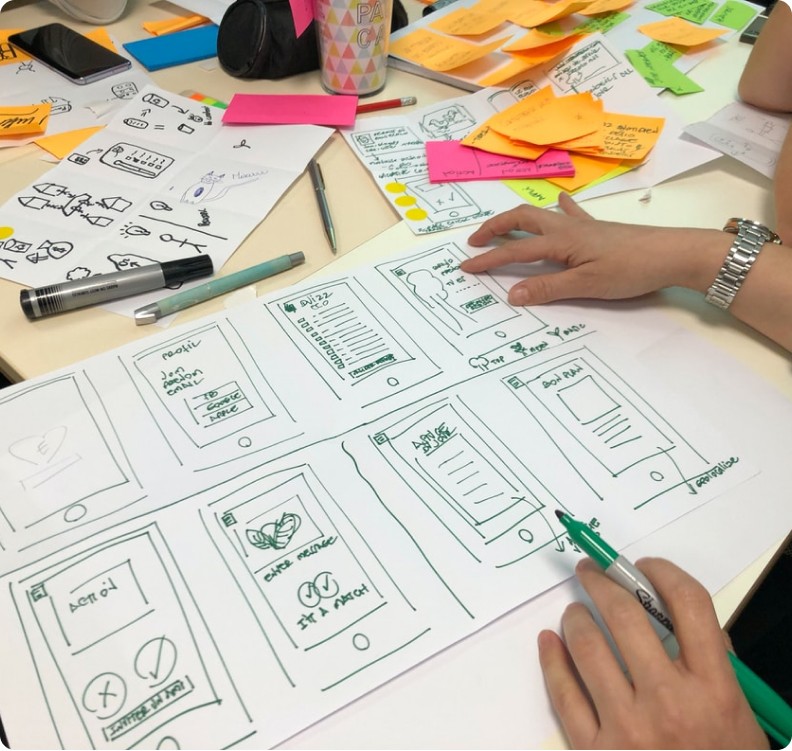 Why Invest in UI UX Design?
An effective UI UX design can develop trust, increasing the likelihood that the brand will draw customers.
UI UX can increase customer retention rate and simultaneously your revenue.
A UI UX design company in USA can help answer many customer queries and save a company time.
UI UX can improve customer engagement through well-placed Calls-to-Action.
Why GSC?
Build everything around simplicity
Deliver quantifiable results
Be a recipient of its own services
Trust Built on Consistency
Focus on creativity
Build on brand positioning
Trusted by brands across industries
1-Stop Solution for
Digital Marketing
Operate on real-time data
Cover wide target markets
Target primary audience
Testimonials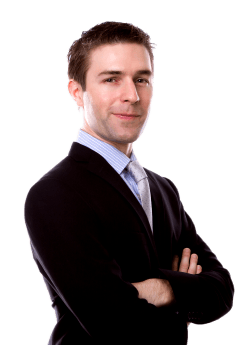 GSC made our website and worked on a range of other project designs. Global Search Council regularly produces top-notch designs that are incredibly clever and attractive in every way.
Jackson Anthony
Marketing Specialist, Contruction Agency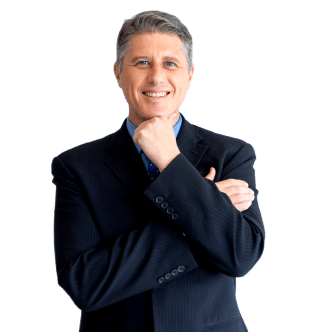 Their UI UX design services are great. But beyond that, I would love to appreciate their level of communication and honesty with us throughout our entire journey with them.
Christopher Logan
Product Manager, Pharmaceutical Company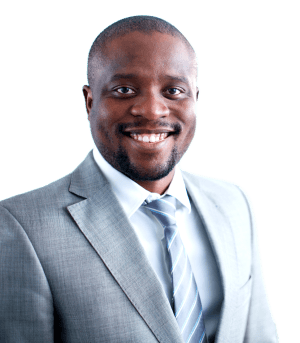 I love the Global Search Council team. We were in an emergency cash crunch situation because of some non-disclosable reasons. GSC improved our website design and helped us get more sales immediately.
Andrew Sebastian
COO of a Training Institute
Frequently Asked Questions
UI design is a subset of UX that focuses on the actual construction of the interface of a product or service. UX design entails controlling a user's experience as they utilise a product or service. There is usually no separate UX design company in USA.
No, UI UX is for every business that wants to have a digital presence. It is built on technical terms but applies itself to a variety of basic settings.
Yes, regardless of which industry you deal in and the scale of your operations, you stand to gain something from having an effective UI UX design for your website.
At GSC, we offer the most competitive rates for improving your UI UX design. We have different price ranges for different budgets and needs. A better idea of our fee can be mutually decided upon by learning about the scale of your project. Do get in touch with us for more information.
Wish to get in touch?
Our team is always there to listen to you!
Contact Us