Social Media Marketing Facts

FB Facts
Be visible to over 1.3 billion daily active users
Tailor your campaign for your target persona
Utilize Facebook Adverts Manager to optimize performance
Build your presence on one of the earliest social media platform

Twitter Facts
Maximize user engagement with features such as tagging
Focus on your brand voice by using the platform as a way to spread news and updates
Use ad management tools to gain valuable insights
Jump on trends with a strong hashtag game

Youtube Facts
Unleash the potential of video-based content
Choose from multiple formats of video content
Optimize content using relevant, high-traffic keywords
Engage better with video-form retentive content

Linkedin Facts
Use thought leadership to establish presence
Take advantage of several in-app tools to monitor traffic and gain data insights
One of the few platforms that you can use for advertising in a formal manner
One of the best channels for effective B2B marketing
What We Do?
Social Media Consulting
We go through the entire process of connecting and interacting with customers through social networking sites on behalf of a brand through our social media consultancy service.
Social Media Strategy Planning
As the best influencer marketing agency in USA, focus is laid on increasing brand awareness, generating leads, growing an audience, and boosting engagement with stakeholders.
Post Creation
By keeping content quality as our top-most priority we create various types of posts. We curate posts based on intent and priority targeting.
Engagement
We find that the crux of social media marketing lies in being able to keep an audience pool engaged with your brand. This is done successfully by staying up-to-date with the types of content people want to see and interact with.
Measuring and Optimization
We fix a set of metrics also known as KPIs before execution of our SMM strategies.Throughout the campaign, we compare performance with these standards set and make adjustments wherever required.
Reporting
Communication with clients remains a top priority for us in all work. Our consistent communication filled with technical yet simplistic information transfer makes us loved by brands across the world.
Social Media Marketing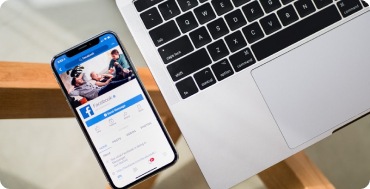 Facebook Marketing
Facebook marketing helps in precise marketing, increased web traffic, and gives you a variety of ad formats. Facebook marketing is a platform that gives businesses the opportunity to advertise their goods and services to a large audience through a combination of organic and paid posts that are highly targeted.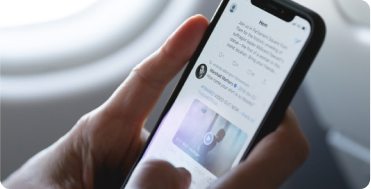 Twitter Marketing
Twitter gives you the chance to widen your audience and track down conversations centred around your business. A Twitter marketing strategy is a detailed plan that outlines how your company will go about producing, publishing, and disseminating material as well as how you'll evaluate your results and make improvements.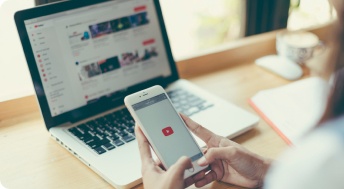 Youtube Marketing
The goal of YouTube marketing is to increase awareness for a company or product by making videos and submitting them to the site. Businesses benefit from more traffic, a larger consumer base, and exposure to new markets.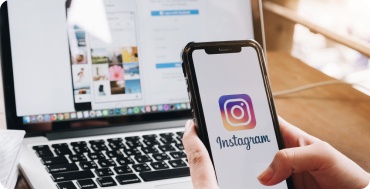 Instagram Marketing
Instagram makes it easier to keep in touch with clients and prospects. Instagram enables you to develop your brand and establish personal connections with your followers. The site has over one billion active users, making it a terrific route for creative and business owners seeking organic growth.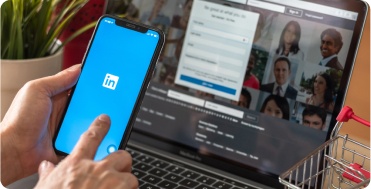 LinkedIn Marketing
LinkedIn marketing is the practise of utilising LinkedIn to network, create leads, raise brand awareness, encourage collaboration and business relationships, exchange information, and increase website traffic. LinkedIn offers very personal ways of identifying potential leads, engaging them and turning them into customers.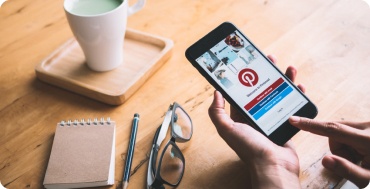 Pinterest Marketing
Pinterest is a free online, visually focused search engine and social platform. Utilize pinterest in marketing campaigns by distributing your content, building a community, educating customers, driving website traffic and boosting online sales.
Why Choose GSC as Your Digital Marketing Agency
Expert Team
As the leading social media marketing company in USA, we have a team of experienced people who have run previous successful campaigns for a diverse range of brands.
Goal Oriented
We prioritise the goals communicated to us by our clients. We ensure you get measurable results that actually make a difference to your sales.
Affordable Packages
We are a brand built for a different range of businesses with different needs, projects and budgets. Accordingly, we have devised different packages that are deemed competitive in the market.
Latest Techniques
The digital marketing space is constantly evolving. New tools and techniques are being brought in everyday and we consistently strive to ensure that we stay on top of these trends.
Benefits of SMM
Create Brand Awareness
By signing up for our social media marketing service, we help spread the message your brand intends to promote. This helps us as a social media marketing agency in USA to create more impressions for your brand.
Social Listening
Your business can gain from the art of social listening. By listening to the needs and requirements of different segments of audiences, a brand can implement effective changes.
Tell a Story
Our social media marketing helps a brand communicate itself in emotions. This is an added advantage to any brand as consumers appeal more to emotions and storytelling than to tangible goods.
Gain Data Insights
Social media gives you access to various types of data about your business and its clients. Using such data, a brand can then segment its target audience and devise unique targeting strategies.
Brand Loyalty
We feel that a social media presence is a powerful tool that brands can use to build a loyal and engaging community around. This community then forms the major chunk of the brand's audience.
Cost Effective
Social Media Marketing when used efficiently can prove to be cost-effective. There are a lot of cost-efficient tools and platforms available for use. At GCU, we offer extremely competitive rates to clients.
Frequently Asked Questions
The most commonly used platforms used for advertising are Facebook, Twitter, LinkedIn, Instagram, Youtube, Pinterest, Reddit, Snapchat, Tumblr, and TikTok.
We recommend you hand over SMM duties to a professional digital marketing agency to incorporate into an entire marketing campaign for your brand. At GSC, we offer the best SMM services you can avail of.
Yes, regardless of the size and industry that your business fits into. SMM can boost the sales of any business, whether it is a large MNC or a local store wanting to increase its daily sales.
GSC as a social media agency in USA charges extremely competitive rates for SMM services. Please contact us so we can help figure out the best plan for you. The charge usually depends on the scale of the project to be undertaken.
Wish to get in touch?
Our team is always there to listen to you!
Contact Us