Increase Your Local Leads
Ads are the most effective way of pushing your brand's image, while simultaneously pulling in prospective clients.
Leverage the power of geo-targeting, conversion tracking and measuring results.
Also, benefit from additional features such as voice-search optimization, bid & budget management and listing management.
Invest in Google Ads and have a larger say in your campaign performance.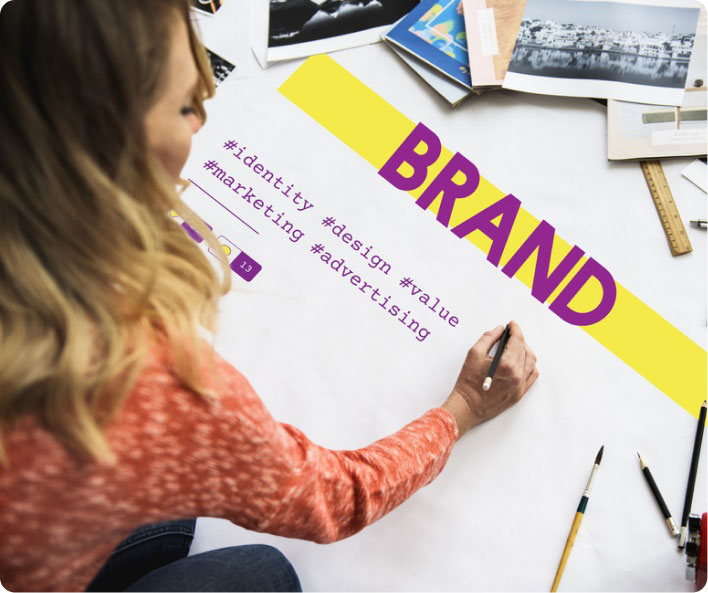 Our Google Local Services Ad Management
Voice Search Optimization
We know that you may want to allow your web page to be read by voice search devices such as Alexa and Siri. Given the increasing number of consumers who use these devices, there is a need for business owners to optimize pages and be inclusive of their needs.
Bid & Budget Management
We encourage you to invest in having a better conversion rate, higher budget attainment and a longer lifetime value. Align your campaigns with your budget capabilities and get the best value possible.
Listing Management
Listing management is our process of routinely reviewing and updating the details of your company's address, website, and other pertinent information on online directories.
Conversion Tracking
Conversion tracking is a tool that lets you see what occurs after a buyer engages with your advertisements. The entire crux of it lies in understanding how visitors engage with your site.
Review Solicitation
The most effective way to build customer trust is by giving them a sense of security. By reading past reviews, a prospective lead will have a better inclination towards signing any transaction wtih you.
Marketing Strategist
To achieve your business objectives, marketing strategists are in charge of conducting research, creating strategic marketing plans, and presenting those plans.
Reporting
The results and progress should be ideally tracked as regularly as possible. This enables campaigners to make tweaks to strategies by finding out what works and what doesn't.
Geo targeting
It is critical to capitalise on the ability to target visitors online with localised or location-appropriate content based on a visitor's geographic location.
Lead Disputes
It is critical to remove any hindrances that may be obstructing the progress and potential you have with your lead. Streamlining the process for all prospective leads to complete their transaction with you is of utmost importance.
Benefits of using Google Local Service Ads
Rank Higher
The best Google Local Services Ad Management companies in US give access to good higher search results ranking will give you the benefit of having a greater number of visitors clicking on your website.
Targeting
Benefit from targeting the most relevant audience. Increase the conversion rate and have a healthier community around your business.
Personalize your Brand
Advertising provides you with the opportunity to personalize your brand and make a lasting impact on all visitors. Seize this opportunity and introduce a personalized element in the lives of your customers.
Increase Trust
By getting into Google Ads, you have access to getting verified tags such as that of "Google Guarantee" and "Google Screened". This builds the impression that people have of your business.
Equitable Form of Payment
The PPC element in Google Ads is the most fair form of paying for ads as it only burns a hole in your pocket when you get something of value.
Largest Channel
Google is the most popular search engine and has a surplus of people making visits for a myriad of reasons everyday. Benefit from this high volume of potential customers.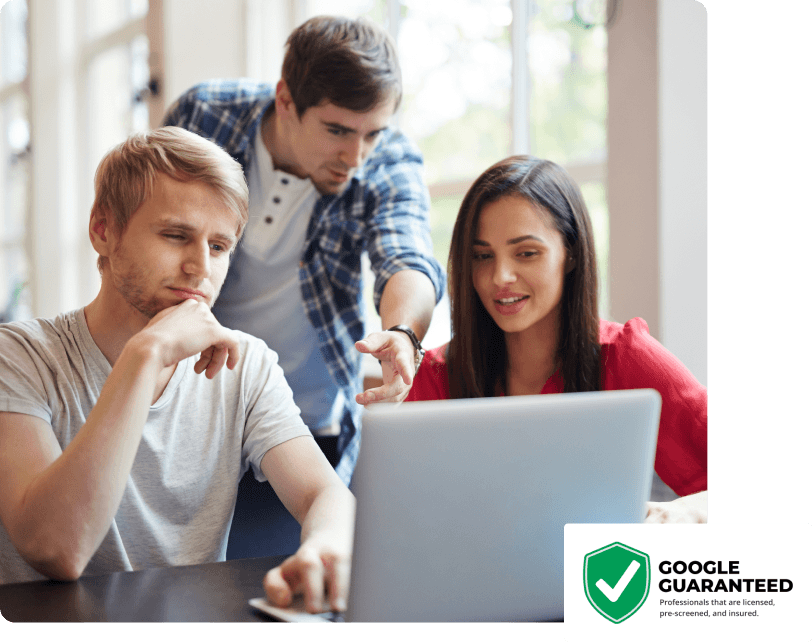 Getting Google Guarantee Badge
Earning a Google Guarantee Badge gives you the benefits of having reassured customers, makes your ads stand out, and increases the overall reputation of your business and its brand name. That is why we recommend you make the most out of Google Local Services Ad Management services in US.
Pricing and Packages
Basic
Curated for the budget-sensitive clients
Enjoy the best services such as article production, link building, optimization and analytics among several other services
Designed to enable small-scale entrepreneurs have a digital presence
Get your startup a digital plan for local SEO today
Gold
Increase the strength of your marketing campaigns
Take advantage of free hosting, management and other tools
Reach larger local audiences and start building a community around your brand
Upgrade your local SEO plan today
Premium
Power your business with local SEO services
Access high quality, high traffic audiences and get ranked at the top of any page
Build your way into the lives of more customers
Make the most out of local SEO
Why choose us?
Build everything around simplicity
Deliver quantifiable results
Be a recipient of its own services
Trust Built on Consistency
Focus on creativity
Build on brand positioning
Trusted by brands across industries
1-Stop Solution for
Digital Marketing
Operate on real-time data
Cover wide target markets
Target primary audience
Industries We Help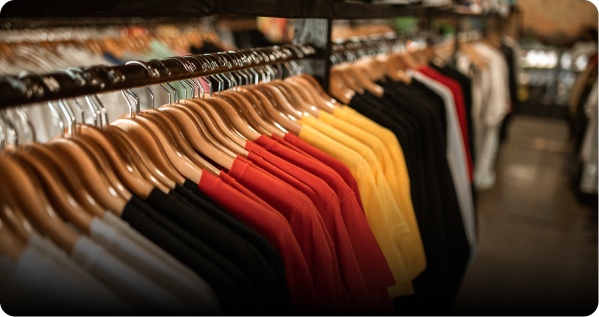 Retail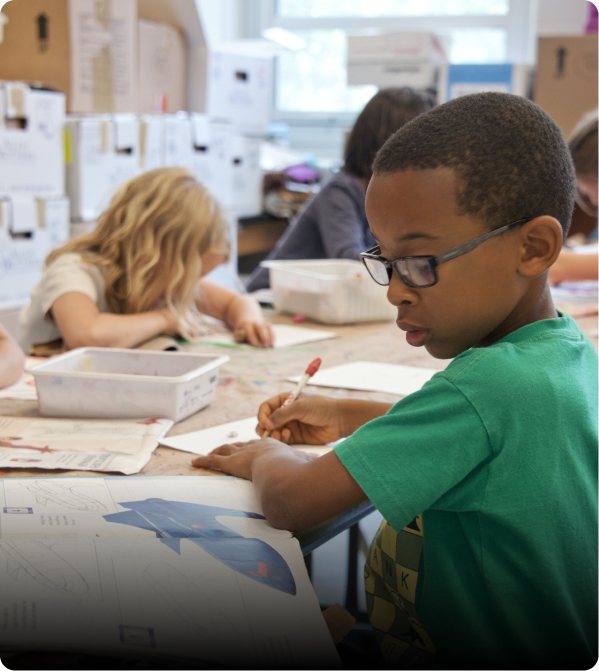 Education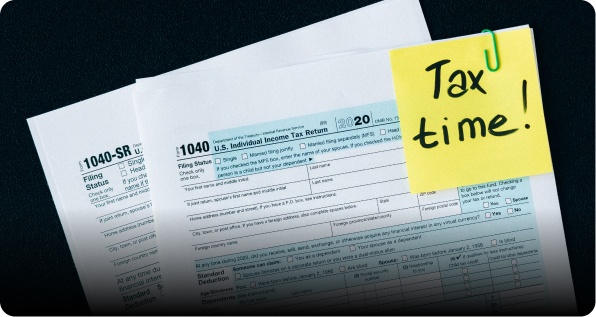 Financial Services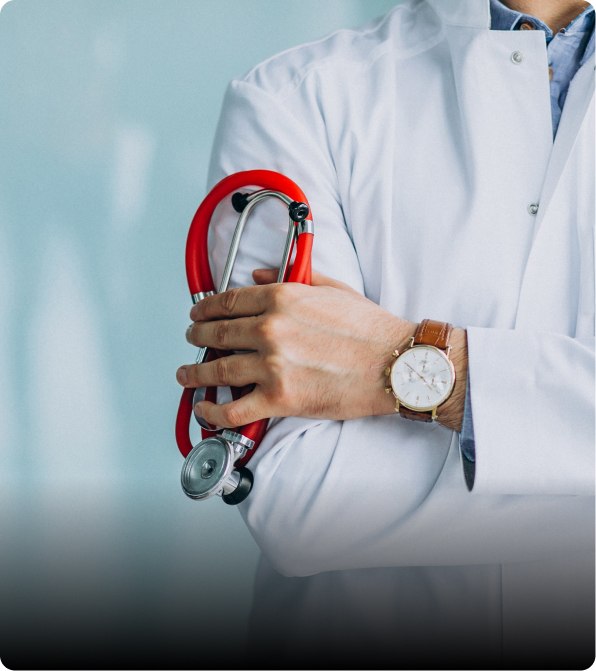 Health & Pharma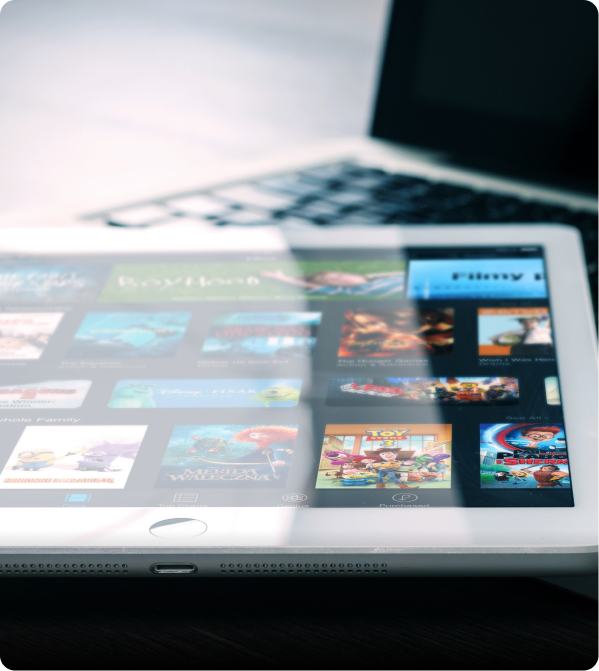 Entertainment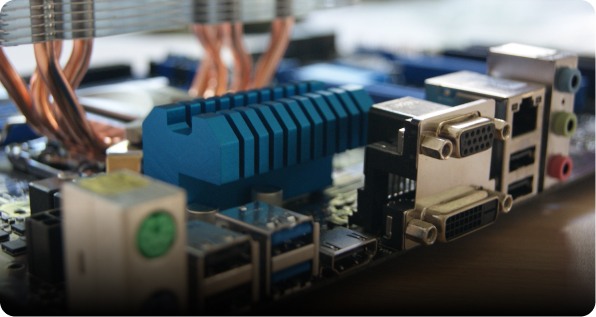 Electronics
Testimonials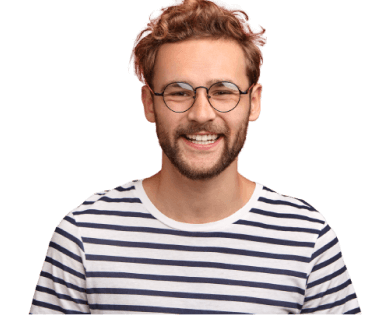 I am happy with the services provided by Global Search Council. Our advertising campaign managed to make significant monetary benefits and has greatly boosted our sales.
John Regis
Advertising Manager, B2B Services Brand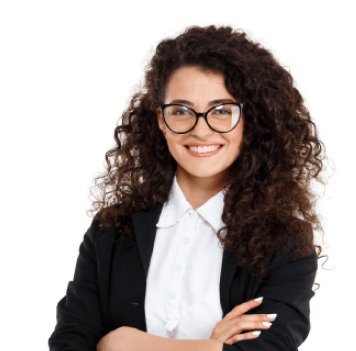 Prior to 2020, we tried running our own ad campaigns, but they failed miserably. Then we chose GSC and never looked back.
Clara Jonas
Ad Manager, Manufacturing Company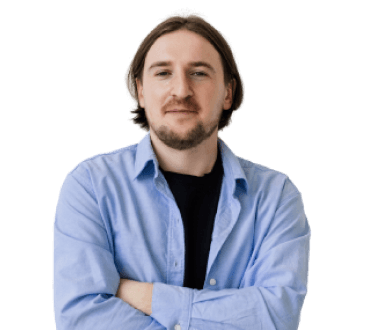 Our company's USA branch recently signed up for a few services from GSC. In such a short span of time, there has been a significant increase in the ROI we get on our advertisement campaigns.
Sebastian Reed
CRO, B2B Commercial Lending
Frequently Asked Questions
The main different types of Google ads are Standard Text Ads, Responsive Search Ads (RSAs), Dynamic Search Ads (DSAs), Image Ads, App Promotion Ads, Video Ads, Showcase Shopping Ads, and Call-Only Ads.
Google AdWords doesn't require you to set aside a large chunk of your advertising budget. It provides you with a range of tools to track performance and make adjustments. It quantifiably increases your leads and conversions.
Starting an ad campaign is not an easy task as it drains you of precious work hours that you could be investing into other aspects of your business. Also, an agency has the right expertise and online tools at its disposal to guide your customer base through the entire marketing funnel.
Pay-per-click, or PPC, is an internet marketing strategy where advertisers are charged a fee each time one of their adverts is clicked. Users of Google Ads place bids on keywords and get charged for each click on their adverts under the pay-per-click business model.
Earning a Google Guarantee Badge gives you the benefits of having reassured customers, makes your ads stand out, and increases the overall reputation of your business and its brand name.
While LSA uses a pay-per-lead model, google ads follow a pay-per-click model. LSAs are also ranked higher on a search results page than PPC ads. LSA works out to be a cheaper option than PPC and helps connect you with a more relevant audience.
Google advertisements follow a pay-per-click basis, whereas LSA employs a pay-per-lead model. Additionally, LSAs appear higher on a search results page than PPC advertisements. LSA ends up being more affordable than PPC and connects you with a better-targeted audience.
Google Local Service ads can improve a website's ranking by optimizing the content, and including crucial elements required. They serve as a means to communicate in short-form to interest locals who then make a visit to the website.
Yes, a Google Local Service Ad cannot be placed by a company until after it has successfully passed a screening procedure that includes licence, insurance, and background checks.
Leads are potential clients who a business can try to convert into paying customers in the near future. 'Qualified Leads' exclude purchased leads and names from databases. There are 3 different types of leads- Marketing Qualified Leads, Sales Qualified Leads and Product Qualified Leads to help a company better categorize.
Wish to get in touch?
Our team is always there to listen to you!
Contact Us