Our Methodology
In a saturated market that caters to website development and design, what makes our company the reliable web Designer in San Francisco? We at Global Search Council employ a clear and effective strategy that works to fulfil the requirements and goals of our clients. We tailor our solutions and services around creativity, functionality, feasibility, and sustainability. With our advanced and practical methodologies, we assure brilliant results.
functionality
Being the top company for web design and development services in San Francisco, we create unique and user-friendly websites that not only look great but also function well and are easy to manage. We understand that a website is an important part of your business and branding, so we take the time to learn about your company and your website's needs before starting the design process.
Our Team
Our team of skilled web developers will work hard to create SEO-optimized websites that are user-friendly and responsive. Global Search Council specializes in website design and development and can create a website that will be well received by your target audience.Global Search Council is the leading web design agency in San Francisco and our clients are guaranteed unique, practical, and innovative websites that will capitalize on the latest trends in web design and development to achieve their business goals.
Our Services
Our services include setting up the website wireframe, custom website development and logo design, CMS development, E-Commerce website design and development, online reputation management, and much more. We pride ourselves as the one-stop solution for website design and development in San Francisco that you can trust for cost-effective and creative results. Global Search Council is the complete package for your business' website design and development needs, encompassing responsive design and constant development.
Global Search Council's Website Design Services
As the top website design company in San Francisco, we improve not only your web design but also hike the ratings of your site through our SEO services. Our developers have a complete understanding of the latest Google search updates and can provide you with a website that is not just visually appealing but also perfectly functional.
Our first priority is Goal Identification, where we work with the client to understand the purpose and aim of the site, identifying the features the site requires to reach this goal. We then move on to creating the sitemap and ensuring that the visual and textual content co-relate and are cohesive. Our final stage involves the approval from the client, the testing phase, and the launch of the website.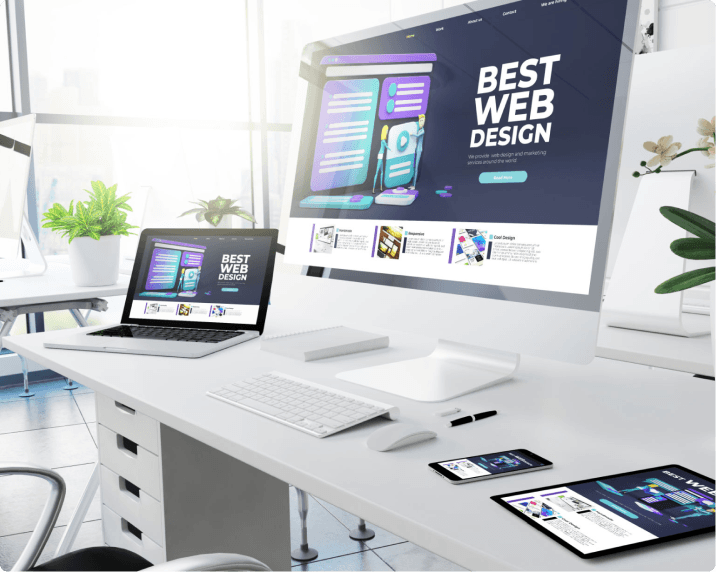 Our Website Development
Methodology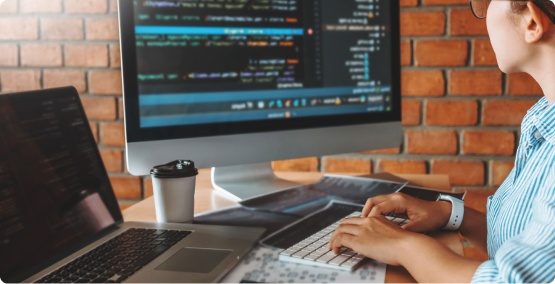 Outline of Website
We identify the goal of the client and build a strategy around it. Our software experts and web development experts work together to bring your vision to the web in a way that will increase user engagement and decrease bounce rates.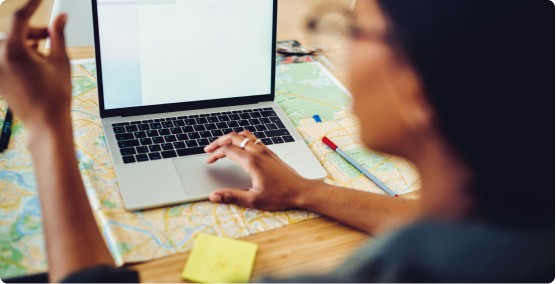 Website Content
The content is what fills your website and our team's content creators know how to capture and keep your audience's attention. All our information is consistent and is up-to-date written to grab attention, which is crucial for search engine optimization.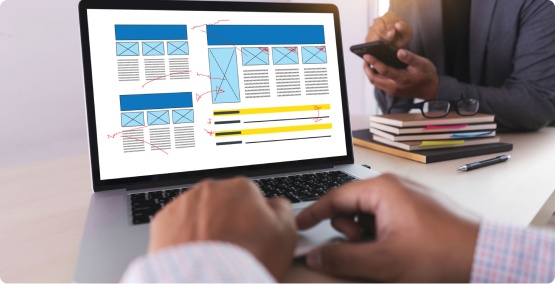 Website Layout
The design and layout of your website are managed by our web designing team. We take active steps to ensure an optimized and easy-to-use website for all devices and search engines. That means a lot better user experience.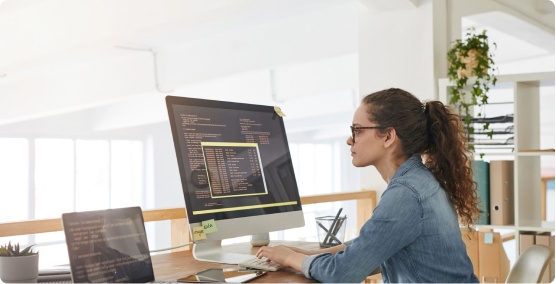 Website Development and Testing
We take all the content, design, and data from the above steps and convert them into HTML, CSS, and JS files. We use the latest technologies to develop your website and ensure cross-browser compatibility and W3C validation. After development, we do rigorous testing on all devices and browsers before launch.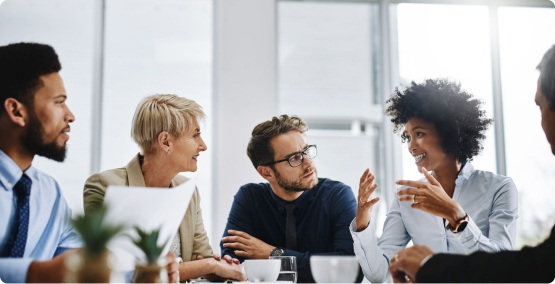 Post-Launch Maintenance and Review
Website management being by far the most important aspect of Web Development, we take extra care in managing it. After your website is launched, our data analysis team continuously monitors and reviews it, making changes and updates as and when needed. This keeps your website running smoothly and helps you stay ahead of the competition.
Types of Web Design Services Provided
by Global Search
Digital Marketing Company That
Offers Marketing Solutions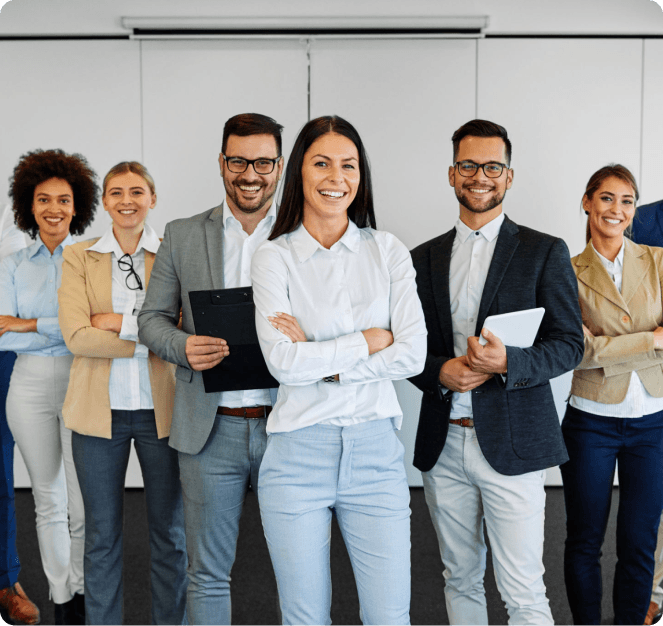 We are a company of highly experienced web developers and designers that have achieved high conversion rates and a better experience for visitors. Our team aims for creative, coherent, and user-friendly design that engages visitors and encourages conversions.
When it comes to web development, we are one of the most reliable and affordable companies in San Francisco. Our services are available for businesses of all sizes and domains:
E-Commerce Website | Profit and Non-Profit websites | Social Media Websites
Hospitality Websites | Educational Websites | Business/ Corporate Websites
Real Estate Market Websites | Software Product Websites | IT Websites
We Portal Websites | Entertainment Websites | Blog Websites | Portfolio Websites
Our Web Design and Domain Registration Services
The right extension to your websites are presented at reasonable prices with Global Search Council:
01
Website Designing
With your website traffic in mind, we design each website to be beautiful and user-friendly. Your website will be easy to navigate, and search engine optimized so you can attract more visitors and increase organic traffic.
02
Domain Registration
When you register a domain with us, you will enjoy added security features, complete privacy protection, and fast, reliable service. We also offer free DNS management so you can easily manage your website's DNS records from anywhere in the world.
03
Google Search Engine Optimization
Our SEO experts will build your website to help you get higher rankings in search engines. All of our websites are developed with Google guidelines and industry best practices in mind, so you can be assured that the work we do for you will stick.
04
Website Maintenance
Once your website is launched, our team will continue to work behind the scenes to keep your website running smoothly. With regular monitoring, bug fixes, and website backups you can rest easy knowing your website is always available.
05
Web Portal Development
We offer the most comprehensive, customized web portal development. We build our web portals around your exact specifications, so you get exactly what you want with no surprises when it's done.
06
Domain Transfer
If a client decides to change hosting providers or domain name managers for any reason, we can help assure a smooth transition. We will coordinate all of the technical details so you can focus on your business.
07
Content Management Based Websites
As your business changes, so does your website. If you want to manage the content of your website yourself, we can help build a CMS-based website that will expand with you. We will also give you access to an easy web interface so managing your website is simple and efficient.
Frequently Asked Questions
Website designers can be hired by a variety of types of businesses irrespective of size, including technology companies, advertising agencies, web design firms, and marketing companies. Businesses need to have an online presence and web designers create websites that are both aesthetically pleasing as well as functional.
The website designer should have a proven track record. The company should be able to supply samples of its past work and proposed timelines. The quality of their website design, navigability, performance, aesthetics, modern technologies employed, the turnaround time for delivery, and cost-effectiveness are also important factors to consider.
A web design agency is a company that employs a number of different web designers to work on different projects for their clients. This can include designing and building a website, but can also include developing an online marketing strategy, creating an advertising campaign, or providing search engine optimization (SEO) services.
The field of web development is constantly evolving with new technologies and trends. Website designers need to keep up with the latest changes to ensure that their websites are not only visually appealing but also use the latest technologies that can improve performance and usability.
Wish to get in touch?
Our team is always there to listen to you!
Contact Us