Importance of SEO
The importance of SEO for any business today can't be overstated. In a highly saturated marketplace, it's difficult to get noticed and have your brand stand out from the crowd without a little help from an expert in search engine optimization. If you want to be found by potential customers online, then you need good SEO.
Digital Marketing
The evolution of internet marketing has been incredible - with all sorts of new channels opening up every day that allow brands to connect with their target audiences on a more personal level than ever before. But while this is great news for businesses who are willing to explore these avenues, there are still many others stuck in the stone age when it comes to digital marketing strategies - relying solely on things like PPC ads or TV commercials alone just isn't going to cut it anymore.
What we provide
As a business owner, if you want to grow your brand online the smart move is to hire an SEO agency. Our SEO agency in Houston has digital marketing knowledge, experience, and skills to help your business increase its online footprint.
Our SEO Planning
To start, we'll conduct a full-scale audit of your website and digital presence, looking at the competition and coming up with a comprehensive search engine optimization plan to make sure you're not leaving any potential customers on the table. We'll look at every aspect of your online presence from your titles, descriptions, keywords, etc., to your social media presence, to your content. We'll analyze all of this and present you with a detailed plan that outlines our strategy moving forward.
The next step involves executing that plan; making modifications to your website along the way where necessary, writing high-quality content that is relevant to the products or services you offer, bolstering your social media presence, and staying active on all the major search engines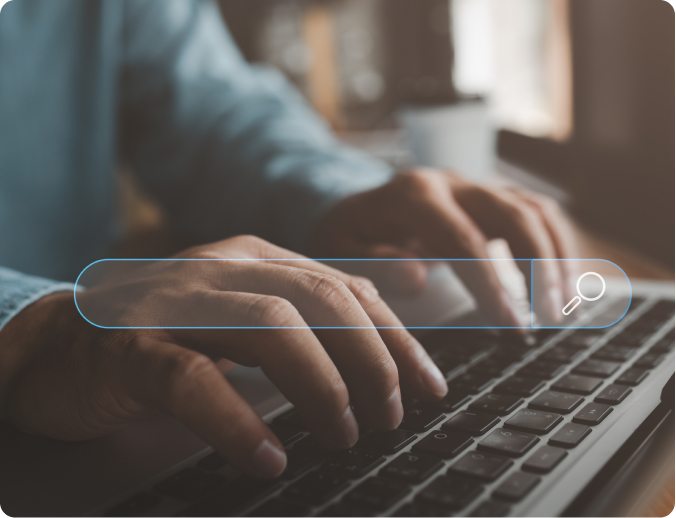 All of this will be analysed on a regular basis before more modifications are made as needed. This is an ongoing process (and the right SEO plan should always be an "ongoing process") to make sure you're always pushing forward.
Planning Process
It's crucial that we understand the client and their business before creating a plan. After all, when we're dealing with multiple clients in various industries, it can be difficult to come up with a one-size-fits-all SEO strategy. A good agency will figure out exactly how to tailor its plans for each individual client.
The SEO process starts by first learning about you and your business.
Questions we'll ask include:
How big is your target market?
What's unique about what you do?
Who are your competitors, and how do they rank on the search engines?
Once we have a good grasp of who you are as a company, we can move on to creating a search engine optimization strategy that will help you gain more visibility online and capture a larger share of the market.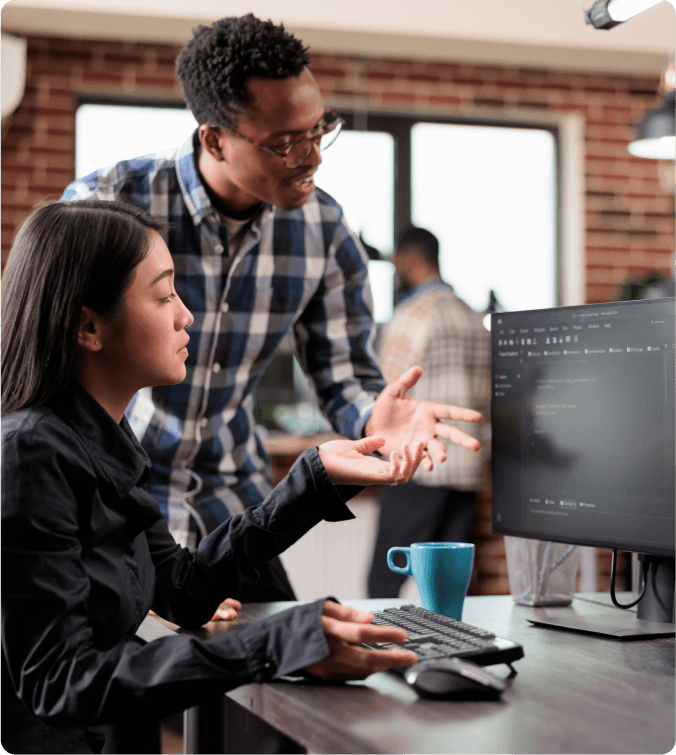 Another important part of the process involves keeping track of your competitors. This includes knowing who they are, what keywords they're targeting, how many people are visiting their site each month, etc. We'll then utilize this information to figure out which areas you should be focusing on for maximum impact.
Competitive intelligence is an incredibly valuable tool for companies who wish to understand the marketplace they're competing in. Our SEO agency will conduct thorough research to deliver you with information about your competitors, how much traffic they are getting, and where their customers are coming from.
We'll also look at what they're doing right, and where they've fallen short. Finally, after performing all this research, we'll determine how our recommended SEO plan can help your company out-rank them in terms of search engine rankings.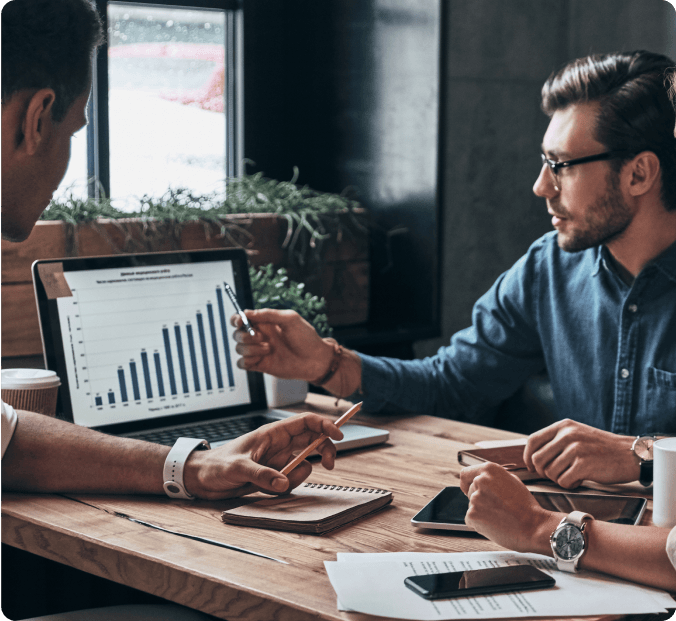 Once we've gathered all the information and analyzed your current online presence, our SEO company in Houston will then move on to developing a sound strategy that will help you stand out from the competition. At this point, we'll also determine how our strategy aligns with both your short-term and long-term goals.
Our agency is able to provide you with an SEO strategy that will help your business reach the next level. Rest assured, we know exactly what it takes to increase your rankings and generate more traffic.
Once we've determined the best possible solution, our team will proceed to executing that strategy. This involves consistent monitoring of your website's analytics and making improvements where necessary. We'll also continue to write fresh content for your webpage to make it more relevant in the eyes of search engines.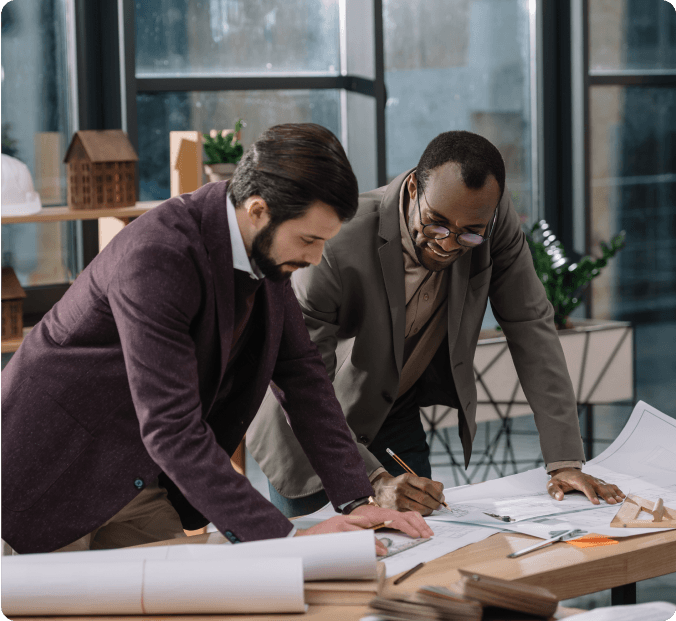 Of course, the most crucial part of any SEO campaign is testing to make sure everything works as promised. This is why it's important that we test your campaigns before they go live to ensure you're given the best possible chance to succeed.
Again, this is very much an ongoing process that requires constant feedback and modifications until you start seeing results. As your website starts showing up higher in the search results, it's crucial that we continue to monitor its progress and make any necessary changes as needed.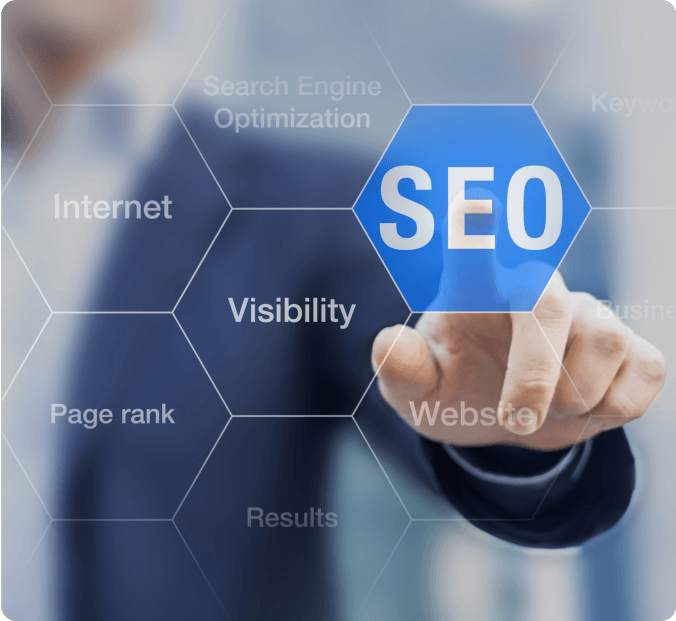 We provide constant updates and revisions to your SEO strategy, to ensure that it keeps working for you. In addition, we provide other services such as content creation or marketing to help supplement the success of the SEO campaign. Our ultimate goal is to make your business's website visible from all search terms.
We are an end-to-end SEO management and services agency in Houston, and we provide our customers with regular reports that summarize the work completed and any possible changes required to boost their business's organic performance.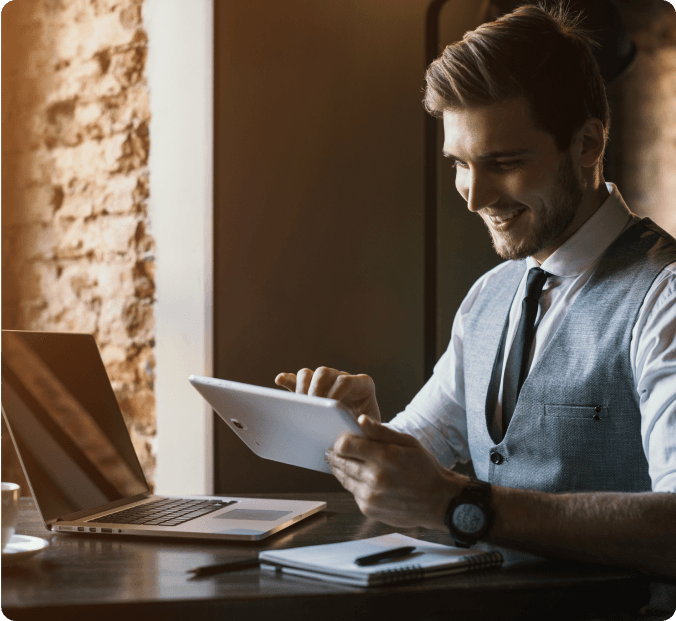 List of SEO Services Provided
by us in Houston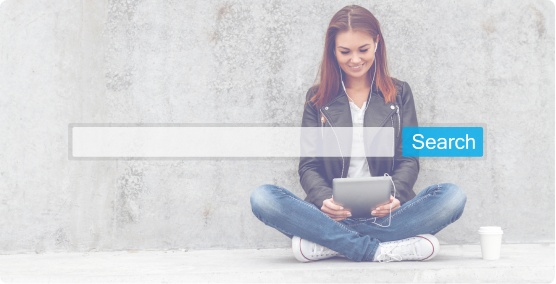 Targeted keyword
Your website can get indexed and ranked high on the search engine results page but if your target keywords are not included in your list of keywords, then you will not gain much traffic from the online search engines. Our SEO team at Houston will help you find the best-targeted keywords for your website that have a decent number of searches. This technique helps increase organic web traffic to your site.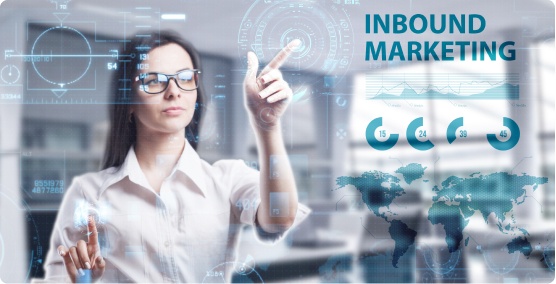 SEO Content Creation and Marketing
If you lack high-quality content for your website, then the Google search engine will not rank your site high on their list. Thus, you will miss out on a massive amount of organic traffic from Google and other search engines. We provide original SEO content in a variety of forms such as blog posts, articles, press releases, web pages, and product descriptions that can be added to your website.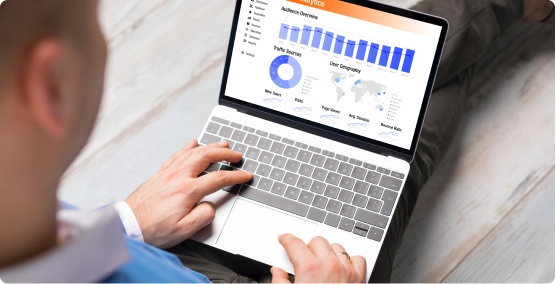 Landing Page Optimization
Your landing page plays a vital role in converting potential customers into actual paying customers. All of your efforts in SEO will go to waste if your web pages fail to convert traffic. Our SEO company in Houston has dedicated experts who have real-time experience and knowledge of how users behave on certain types of websites. This expertise helps us understand which aspects you need to focus on to improve your conversion rate.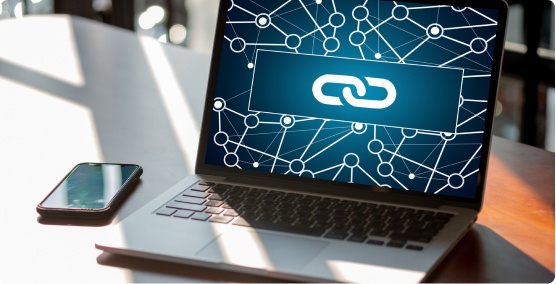 Backlink
The backlinks of a website are of utmost importance, especially if you are planning on getting ranked high on the search engine result pages. Our experts study your competitors closely and develop link-building strategies that are more efficient than what they use on their site. We create quality backlinks that play an important role in getting your website ranked high on the search engine result pages.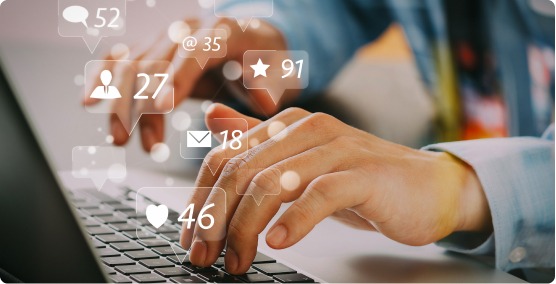 Social Media Management
We update your social media pages with fresh, creative, and authentic content on a regular basis. Our in-house content creators and designers develop information that is relevant to your business and target audience then we encourage your followers to retweet or share it on the social media pages for more exposure. This also helps increase awareness about your brand and boosts traffic to your website.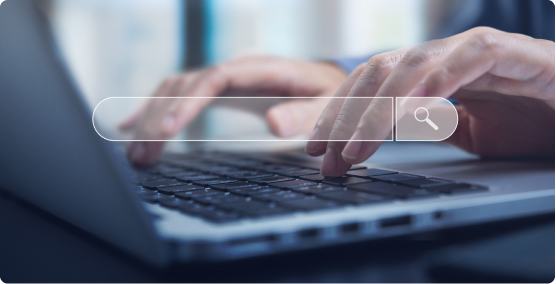 On-page SEO
We provide detailed and accurate on-page optimization services that work towards increasing the organic traffic and positioning of your site higher than your competitors on the SERPs. We study every page carefully to optimize it based on factors such as meta tags, title tags, keyword density, and other factors.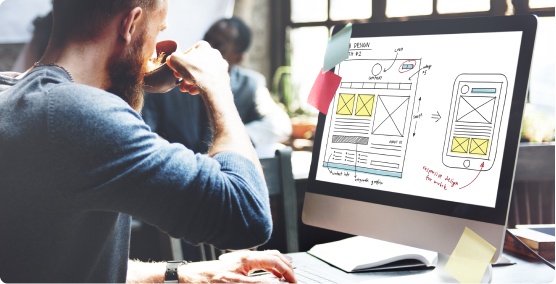 Website Development and Design
Website development is one of the key factors for businesses looking to build a successful online presence. We have a team that provides top-notch website design and development services that are creative, user-friendly, mobile responsive, SEO friendly, and cost-effective.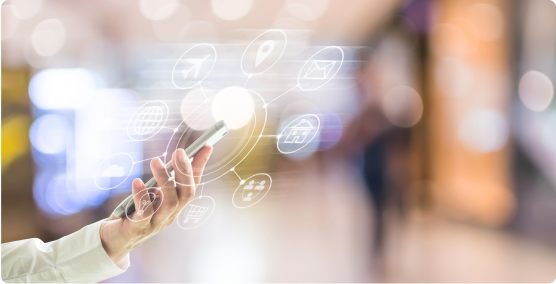 App-Store Optimization (ASO)
ASO is a technique to increase visibility and encourage users to download the mobile app in the Google Play Store or Apple Store. This is a proven way to boost your app's visibility and grow the number of downloads for the app. We use the best practices of ASO that can get ranked high on the search engine result pages and also on the app store, without spending too much time or resources.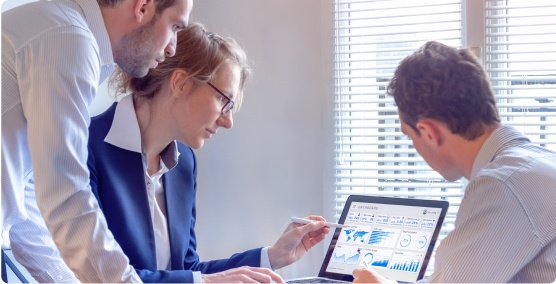 Paid Ads
We provide effective and affordable paid ads management services such as Google Adwords Facebook Ads. We help generate leads and increase revenue by using these online marketing techniques. We use the best practices of paid ads for improving your brand's online presence. We create focused campaigns that can help you get high click-through rates at a minimum cost.
Frequently Asked Questions
The amount of time it takes for SEO to start working varies from one website to another. Results should generally begin showing within the first 3 to 6 months and we can continue working on them for as long as you want us to do so.
SEO strategies are not difficult to execute by yourself, but then you will have to spend a lot of time and effort. It is best to hire a professional SEO team, so you can focus on your business and promote your products. We can help you get started with it easily and handle them for you regularly without missing out on anything.
A professional SEO expert analyzes the website of a client closely and then starts implementing various techniques that help increase traffic from search engines. He conducts extensive keyword research and uses link-building strategies to boost the visibility of the site in the search engine results pages.
Google has very strict guidelines about what you can and cannot do to increase your website's ranking on their search engine result pages. We follow these guidelines while working on strategies that help improve your rankings, prevent any penalties from being issued by Google, and avoid bringing down your website's ranking on the SERPs.
Some strategies can help increase your website's ranking on the search engine results pages. But, most of these require large investments,continuous involvement, and patience to see the results. Our professional team will be able to give you an estimate of how much you can expect to pay for our services after we understand your business and the goals you want to achieve.
Our main objective is to make sure that our customers benefit from our services, which is why we offer very affordable packages. We can provide monthly, quarterly, and yearly options so you can choose the one that best fits your budget.
The best keywords are those that have a decent search volume and low competition. We study your niche and then conduct a proper keyword search to ensure that we pick the best keywords for your website.
Wish to get in touch?
Our team is always there to listen to you!
Contact Us